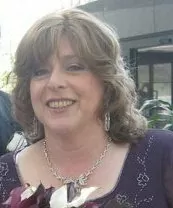 "You have to be open to different things if you want your life to evolve," Ilana says, and her story is a perfect example of that. As owner of Ilana Perles Designs and co-owner of George and Perles Estate Sale Services, Ilana demonstrates versatility and talent. In the interest of full disclosure, I'll tell you that Ilana did most of the decorating in my house, including the design and remodel of my kitchen which I love. But Ilana is no ordinary decorator. When I worked with her, she used everything from her artistic talent to her love and knowledge of history to create the exact atmosphere I was going for.
Ilana was always a history buff, and loved old things. Growing up, she watched her dad work on various projects around the house. She also had a natural ability to draw and paint. She first combined all three of these when her mom had an old desk that needed refinishing. Ilana went to the library, got books out that taught her how to strip the finish off. She read that Early American furniture was often painted, so she found a pattern from that era and painted the desk to match it.
Ilana copied furniture designs, making miniatures and learning hands-on about the
details of different periods. She carved the mother-of-pearl out of abalone shells with an exacto knife and used it to create inlaid designs. "I couldn't afford a doll house," Ilana says, "so I just made little miniature rooms!"
Ilana went on to study graphic design and illustration, with Bob Carroll as one of her teachers. She worked for Farmer's Digest but decided she could not make a living as an illustrator, after being paid only a few dollars for a complicated drawing of a farmer giving injections to a pig.Ilana then went to the School of Visual Arts, to learn how to design ads, and minored in animation, studying with the renowned Marty Abrahams. She opened her own ad agency, snagging high level clients like Revlon and Peter Brams.
"Peter Brams just bought a polar bear from us online," she remarks to her husband and business partner, Lenny. Ilana has a gift of holding onto relationships for many years which offers her clients a rich,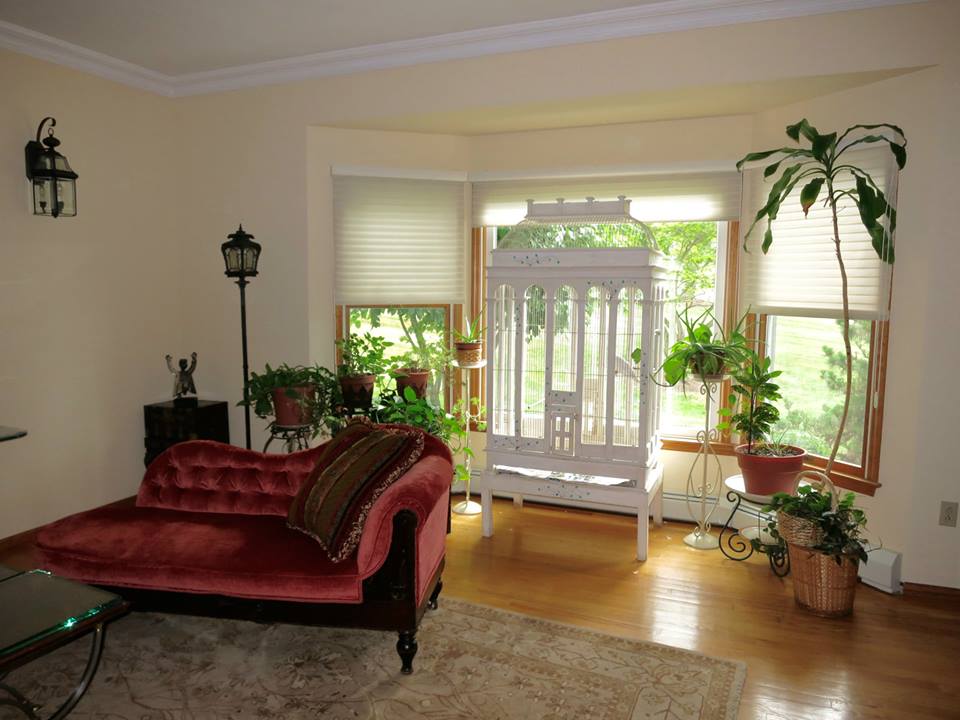 eclectic group of resources to draw upon.
Back in 1983, Ilana still struggled as a woman running her own agency. She used to bring a male photographer with her to visit clients and many people assumed he was her boss! Advertising had other drawbacks. After giving birth to her second child, she was in the hospital recovering and got a visit from a messenger with proofs to sign off on. They were not willing to wait for her to come home from the hospital to take care of it. She decided it was time to make another change. Her opportunity came when a friend who had moved into a large home found an old mantelpiece she loved and wanted to put in her house. The problem was, she had no fireplace. Ilana came in and painted a roaring fire and even put a little mouse into the details. "People saw it, and started asking me to find things," Ilana says. This grew into a combined business of estate sales, antiques and home decorating.
Sometimes collecting old things can lead to interesting discoveries. Ilana bought an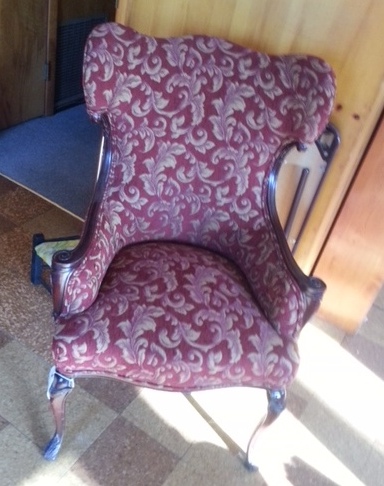 old torn chair, at a bargain price of $20, to reupholster from a used furniture store. When she brought it to her upholsterer he examined the chair and reached into a hole
in the seat. He pulled out two knitted ski hats and a pretty toy gun. Ilana tossed the items in the back of her car and drove around for a few days doing her carpools and errands until she noticed that the workmanship on the toy gun looked pretty. She picked it up and jiggled the cylinder. It popped open revealing that it was filled with bullets!
"The toy gun was not a toy," Ilana says with a grin. Her first call was to the police who said they'd be right over. Her next call was to the owner of the furniture store whose first response was, "I didn't find anything else in there!" Ilana can't prove it, but she's pretty sure that whatever he did find was what the "toy" gun and ski masks were used to obtain.
"Now we know why it was only $20. He couldn't wait to get rid of
it!" Ilana lovingly refers to the chair as "the gun chair" which she recently sold.
Ilana's house is packed with treasures and finds that cycle through as she sells them
or uses them in her decorating.  She does both commercial and home design, as well as applying her expertise to estate sales and appraisals. Check Ilana out on facebook at Ilana Perles Design or go to Ilanaperlesdesign.com. You might see some pics of my kitchen!