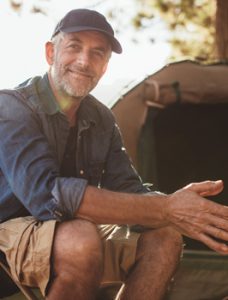 Trauma or decay can cause tooth damage or loss. Fortunately, you can repair your smile at Dental Design of Rockland. Dr. Ollech can restore your teeth to their highest function and natural appearance with state-of-the-art dental restorations.
Set up a consultation with Dr. Ollech to see how our office does dentistry differently. We approach your care with compassion, customization, and continuity in mind. We will learn about your needs and preferences and give you the individual care you deserve.
Some of the restorative services we offer include:
Dental Implant Restorations
Once you have had dental implant surgery, you need replacement teeth to fully restore your new smile. Dr. Ollech can craft a strong and attractive smile with dental crowns, bridges, or dentures. Your dental implants will hold your restorations in place, day and night, so you can enjoy the sensation and capabilities of natural teeth.
Dental Bridges
Dental bridges are replacement teeth that are securely anchored to your teeth with crowns. Dr. Ollech will bond the crowns to the natural, healthy teeth that are adjacent to where teeth are missing. The dental bridge will fill in the gap to restore your full and complete smile.
Dental Crowns
A dental crown will build up and support a tooth that is weak, broken, or worn down. Dr. Ollech will ensure that your custom crown fits comfortably and looks beautiful and natural, enhancing the rest of your smile.
Dentures
Whether you are missing a few or all of your permanent teeth, our custom-made dentures can be a brilliant solution. You can customize your new smile with either full or partial dentures, while also choosing dentures that are either traditional or implant-supported.
Partial dentures take the place of several missing teeth, while full dentures replace a full arch of teeth. Traditional dentures form a seal with the gums to stay in place, and implant-supported dentures are secured by dental implants in the jawbone.
A Happy Ending for Your Smile!
If your story begins with a missing or broken tooth, we can create a happy ending with beautiful and lifelike restorations. Call us today to schedule your visit to Dental Design of Rockland!