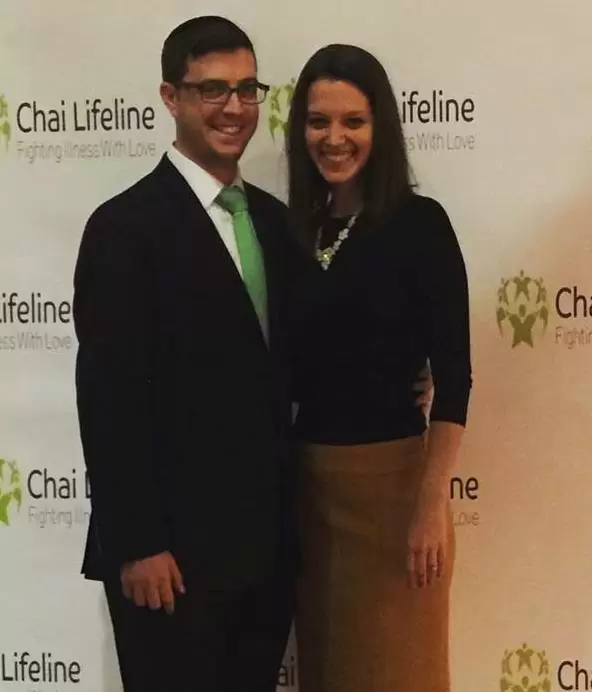 Tanya finds a free moment to talk to me as she's putting the finishing touches on a speech she'll be delivering to a group of interns next week on how to be successful in marketing.
"I'm trying to be careful and not sound like I'm full of myself, but they want me to talk about my successes," she tells me, "I also want the chance to talk about Team Lifeline, I need to raise awareness whenever I can". Twenty-nine years old, with seven years experience in marketing for the Assisted Living industry, Tanya was recently recruited to work as Marketing Director for Team Lifeline. The organization is an endurance training program that brings teams to destination races to raise money for its parent organization Chai Lifeline, a charity that benefits children with life threatening illnesses. Team Lifeline participants raise money through marathons 10K races and bike races all over the country.
The switch to not for profit wasn't something she planned on, but Tanya says, "As a mom, the mission of Team Lifeline touches me. It's incredible to hear people say that while they were going through the hardest experience imaginable, Chai Lifeline was the only good thing in their lives". Volunteers deliver food and gifts to families with a child in the hospital.  They arrange meetings between kids and famous athletes. The I-Shine program offers after school programming for siblings. Tanya is a mother of four girls (age 7, 5 and twin 22 month olds) and can't imagine how families cope with the serious illness of a child. "It puts all my complaints and challenges into perspective".
How does she manage a demanding career and four young kids? Routine. Morning routines, dinner time and bedtime are the structure that keep her family life peaceful and happy. She shows me the menus and shopping list she's prepared for the upcoming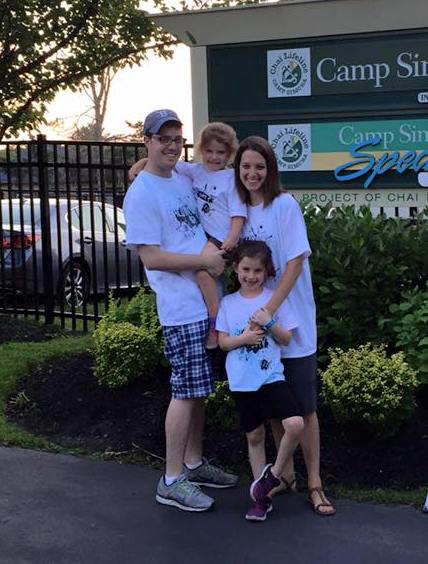 week. We laugh when we see that Daniella, the seven year old, has added "candy" to one of the dinners. Tanya tells me about a time when the twins were both crying, Ruthie, the five year old was calling her from the bathroom and her neighbor's daughter burst into the house to say the Daniella was stuck in a tree. "It was a moment where I had to really prioritize," she smiles, "that's what it is to have four kids!"
Most days she and her husband, Amitai, who introduced her to Team Lifeline, work as a tag team. Amitai runs marathons for Team Lifeline about twice a year and has raised upward of one hundred thousand dollars for the organization. This summer, the couple plans to bring their family to spend a weekend at Camp Simcha, the summer program Chai Lifeline runs for children with long term illnesses. The camp is equipped with medical teams and specialized equipment to help the kids have a fun filled summer experience.
Despite the dem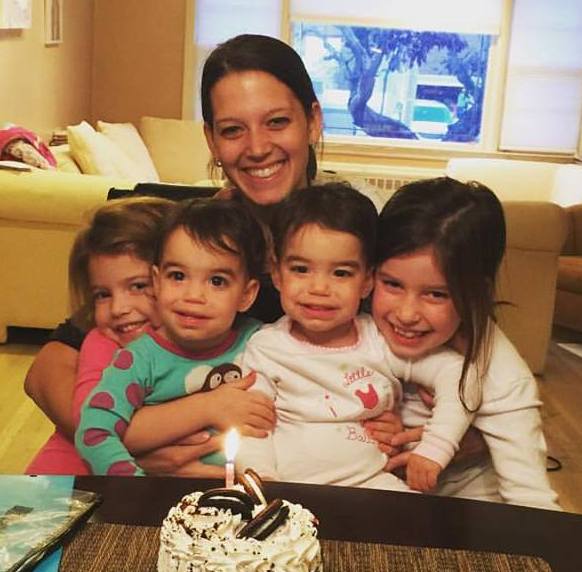 ands of work and family Tanya manages to sneak in a dance class once a week and her secret guilty pleasure – watching The Bachelor with two of her girlfriends. She's also started running. "How can I convince people to participate in marathons if I never even run
a mile?" she asks.
Team Lifeline is involved in four races each year, The TCS New York City Marathon, the Rock and Roll Las Vegas Marathon and the Lake Tahoe Bike Ride. The ING Miami Marathon is coming up on January 24th. There's still time to support runners, so to find out more or donate to Team Lifeline go to www.teamlifeline.org or to Tanya's husband's page www.teamlifeline.org/my/60957 .