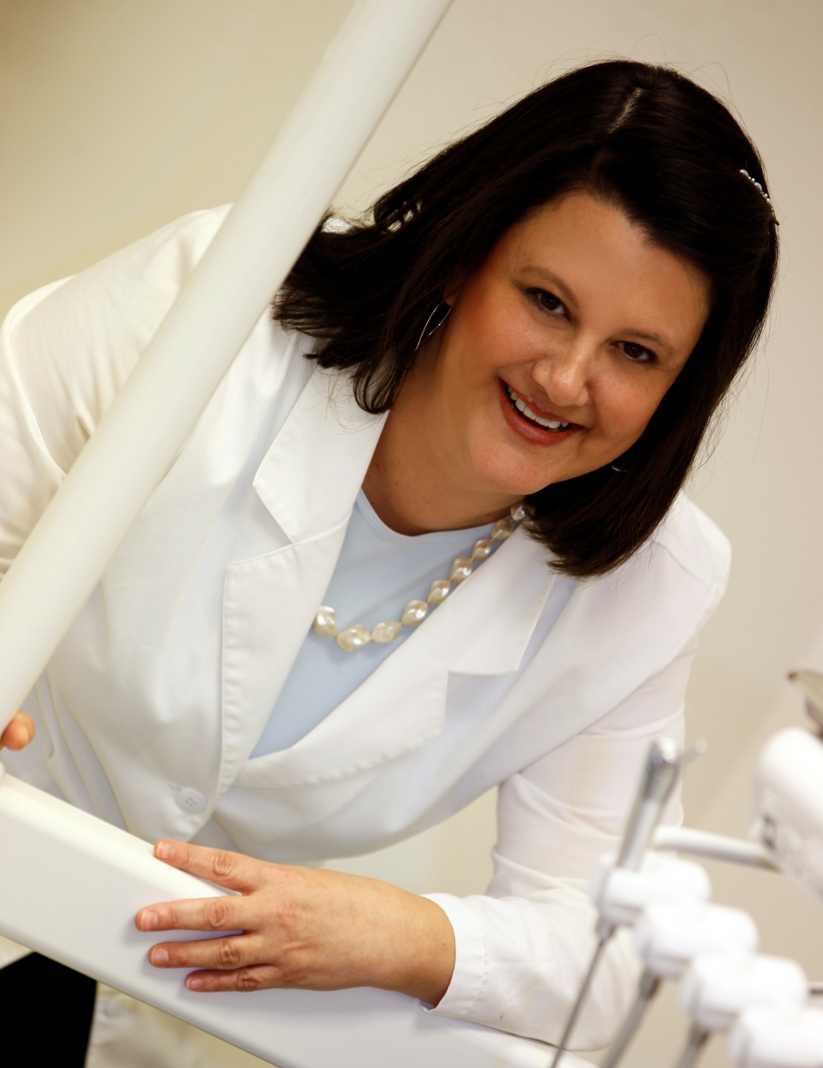 As I celebrate the start of my twenty-fifth year practicing dentistry in Rockland County, there's a lot to look back on and be grateful for. I find myself wondering what I hope to see as I look back, and what I want to continue doing as I move forward.  The answer I come up with every time is that what I value most are the relationships with my patients that have given me the opportunity to make a difference in people's lives.
Many of you are familiar with TED, the non-profit group dedicated to making a difference through sharing ideas. In fact, their slogan is "ideas worth spreading." In writing this blog, my hope is to share ideas with my patients – and anyone else who finds this – that will make even a small difference, by helping them improve health, learn something new, or shed a little light on a new perspective. The photo, at the recent TEDx conference in Manhattan, was taken by my niece, Tamar, of me pretending to give a TED talk. For me it represents my desire to always continue to share and learn.
I'm attaching a link to a short TED talk about how small everyday actions can have a big impact on others. In it, Drew Dudley tells a story about how giving someone a lollipop made a big impression, and encourages us all to pay attention to our lollipop moments. Even as a dentist, I have to agree. So watch and enjoy, and let me know what you think!
http://www.ted.com/talks/drew_dudley_everyday_leadership.html